January 22nd, 2020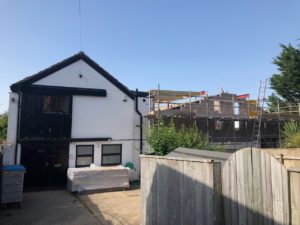 We have been pleased to assist with another property conversion project,
Our client owns an office with an adjacent warehouse in which he obtained planning permission to convert the buildings to a terrace of three houses.
2XL's Max Stinchcombe was able to assist by arranging a loan of £277k.
The client was delighted with the close working relationship with Max and commented,
"I'd like to personally thank you for your flexible approach to my funding requirements. You have offered solutions to the financial requirements of my recent build project that have allowed me to not only complete the houses in a timely fashion, but also be cash flow positive providing some additional discounts for the work involved".
The entire loan 2XL secured was to fund the conversion of offices, and a warehouse to three houses.