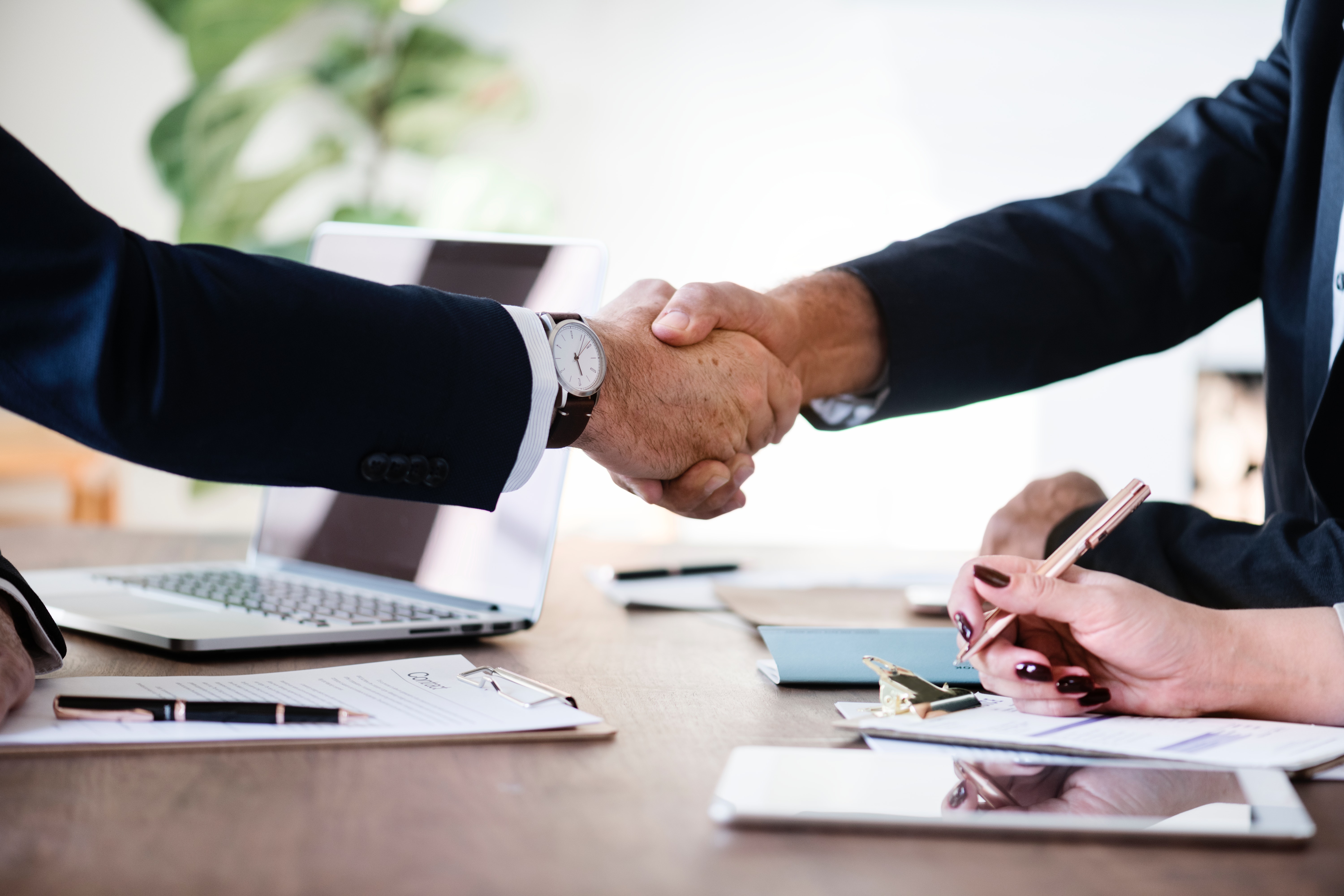 I am not in the habit of posting reviews unless the service is exceptional; When most finance companies would have given up at the first hurdle / challenge, these guys battled and cracked on and despite many challenges came up with the deal in the end. Highly recommended!
David Stobart
---
Great work and awesome rate. Thank you again for the hard work you have put into this and for completing this swiftly – We look forward to working together on future projects
Viral Pala
---
Absolutely amazing! I have spoken to Darren more than I have my own family over recent weeks. He kept me sane throughout the whole process. Thanks for all your help
Lisa Pask
---
A massive thank you to Darren who was exceptionally professional and helpful throughout the loan process. Quick to react, very reassuring and knowledgeable. I will definitely use 2XL for any future financial requirements
Gavin Hunter
---
Darren was exceptional compared to some brokers out there. From start to finish he kept me informed, got a great rate, really fast offer from the lender and completed the deal in 4 weeks. Thank you Darren great work.
VSP88 Limited
---
Darren was fantastic throughout the entire process, guiding us and keeping in regular contact with us and also chasing the lender when needed. Will absolutely be using [2XL] again for our next project.
Ivywood Developments LTD
2XLCommercial were absolutely fantastic and I cannot recommend them enough. From first contact, Darren has been amazing, knowledgeable and provided outstanding service. He really went above and beyond and I cannot thank him enough. Without his help, persistence and sheer determination I do not believe our business acquisition would have been possible. I will undoubtedly go to him for all my future finance needs.
Gemma Gilbert, Ivan Bramley Limited
---
Darren continued to keep in contact throughout the entire process and kept pushing the bank right to completion which was critical in terms of keeping the pressure on!
A good result was secured during a very challenging period (through lockdown).
Thank you for your determined approach!
Mr N Marshall
---
Words cannot describe just how thankful and grateful we are for everything you have done for us. So much so I feel compelled to write a letter of thanks for the service received and give a well-deserved testimonial.
Back in 2017, we had a dream to expand the business. And after an exhausting search for new premises for two years, we had almost given up. Finding premises for the B2 to licence trade is not easy. One morning in January 2019 Stuart was about to remove himself from the estate agents mailing list and put his dream on hold. The very same day an email came through with a freehold property for sale, along with the business goodwill, fixtures and fittings. RARE GOLD!
It was way above our budget, but we went to take a look. Nothing ventured, nothing gained right. It was perfect and we instantly fell in love with it. We immediately started to find investors to help us make this dream come true. We got in touch with our financial advisor and he recommended we get in touch with you.
You were so friendly and welcoming on our first call. I was so nervous as I didn't really know what to say, having never done anything like this before. You put us at ease from the start. We had a long journey ahead as we had to negotiate with investors and make sure we could really afford the purchase. You were with us every step of the way, answering all our rookie questions and explaining everything to us in a way we could understand with ease.
Nina could not have done more for us everything was very smooth from start to finish. Would not hesitate in using Nina from 2XL in the future, Many Thanks!
This was far from an easy task, but very professionally taken over the line by Darren. Would highly recommend Darren in the future.
Peter Robinson – Robinson holiday homes
---
On a side point, I'd like to personally thank you for your flexible approach to my funding requirements. You have offered solutions to the financial requirements of my recent build project that have allowed me to not only complete the houses in a timely fashion but also be cash flow positive providing some additional discounts for the work involved.
Darren ensured that the process was as efficient as possible and was available to explain any queries throughout the process.
Ashley Cane – Digiflex
Dave took the time to understand our requirements in detail, and only then assimilated and presented options to us in a clear and coherent manner. Dave's level of experience, attention to detail and general insight was invaluable throughout the process. In summary, the service we received from Dave throughout this latest purchase was exemplary and we will continue to use him going forward."
Buttar Capital Ltd
---
As has been the case with all our family's dealings with Dave Clarke to date, he provided an excellent service from start to finish, understanding our requirements and tailoring a solution that met with our objectives.  With the product chosen and applied for, Dave continued to update us on key milestones and ensured the process ran as smoothly as possible.
I would just like to say thank you to 2XL and in particular Steve Lamb who was fundamental in arranging a commercial loan for us.
Advice on suitable lenders was based on a great depth of knowledge and expertise. The service is very professional and responses to any queries were handled with speed every time and without fail. 2XL remain by your side throughout the whole process and until the very end which fills me as a borrower with confidence. I would recommend 2XL to anyone needing commercial loan advice.
Thanks again.
Onyku
---
Everything was explained and detailed without jargon and in a way that was easy to understand.
We received a very professional, friendly and incredibly efficient, transparent service. Knowledge of product and advice given was excellent and proficient, ensuring we got the best deal available. I would definitely recommend 2XL and Max to friends and colleagues.
Nigel and Rosie Blackman
---
Max was brilliant throughout the transaction. He was available all the time to answer questions and without him we would not have been able to buy the hotel. He worked with the selling agent and my solicitor making sure that everyone knew exactly what was expected. I have no hesitation in recommending Max to business colleagues. In fact, we are already working on our next deal!
Rami Dag – Ullswater Hotel
---
We have worked with 2XL Commercial Finance twice and We cannot recommend them highly enough. From our initial contact, understanding our requirements, making proposals for a better solution and pushing the deal through at every step of the way, Darren and the 2XL Team have been exemplary in their execution. Through the fraught process of financing and purchasing a new office building, knowing that Darren and the Team were there to support and advise us has been instrumental in closing the deal. They have been exceptional at every stage of the process.
We have also been very impressed with the actual rate Darren secured for us, so much lower than any deal we could have secured locally through our normal banking and finance organisations. For us, it is a "no brainer": next time we want to finance a project, our first and only contact will be 2XL Commercial Finance.
David Moore, Managing Director – Home Instead Senior Care
Darren went above and beyond in arranging my commercial mortgage and I would have no hesitation in recommending Darren and 2XL to anyone, my grateful thanks.
Andrew Pulford
---
We are delighted with the excellent service we received. We had a complex funding problem and had spoken to several advisors who did not understand what we were trying to achieve and were not willing or able to help us. Max Stinchcombe on the other hand immediately understood our requirement and was confident from the outset that he would be able to fund it. I am delighted to say his confidence was not misplaced as we got the loan we wanted. I couldn't recommend Max Stinchcombe more highly.
Roger Price – I-MOTUS LLP
---
We approached Darren fairly late in the process for the purchase of our new offices, however he was able to sort out what was required in good time and provide a rate which we were struggling to obtain ourselves and via our own bank. I would have no hesitation in recommending.
Keshiv Sudera – Design Studio Architects
---
Tim Bamber arranged a term loan facility upon the incorporation of our existing residential investment portfolio. His experience was invaluable in securing very competitive terms and he remained involved from the outset of the transaction through to completion. We would have no hesitation in recommending him and certainly would engage him again on future projects.
Mohammed Aslam, Aslam Estates Ltd
---
I was introduced to Tim Bamber several years ago by one of his longstanding clients. Since that time he has arranged finance for several development projects and is currently arranging finance for the incorporation of my residential investment portfolio. His previous longstanding banking experience is invaluable  when both assessing my funding needs and also when presenting my requirements to commercial lenders ; I would strongly recommend him and 2XL.
Khalid Din, K D Properties 
Darren at 2XL Commercial has helped our business move forward enormously in the last 12 months, completing £10m in re-financing, providing some great business advice which has allowed us to raise funds to further develop the business and also save interest on existing borrowing. Darren has extensive knowledge in the lending business and we have found that by using a third party you can get a better deal from the bank. Have a chat with them and see what they can do for you!
Dan Pollock, Director, Kingscrown Properties
---
Darren gave very clear and concise advice to me regarding products which were available and financial advice. He gathered accurate information about my business and my personal circumstances in order to obtain a satisfactory offer from the lender. I would have no issues with using 2XL again to obtain funding or in recommending 2XL to other organisations.
D.Cox, Fathom Technologies
---
We cannot emphasise how much help we received from Darren Willoughby. There were many issues regarding completion – none of which were the responsibility of 2XL Commercial but their help meant we had someone on our side to speak with the bank at every step. We are certain that if they had not been as conscientious throughout, the purchase almost certainly would have gone wrong. We would highly recommend Darren and 2XL Commercial to assist with arranging finance to anyone.
Paul Heritage, Party Showroom
---
My name is Chris Smith and I am a trustee of a pension fund. During 2013 and 2014 I was seeking development finance to build a second warehouse next to the one we had built before, and let. I could not persuade any bank we knew (including HSBC who we had repaid our mortgage with) or Barclays (who knew the tenant) to support this development. Luckily, Alex Brown who represents Mattioli Woods the corporate trustee put me in touch with Darren Willoughby. Darren understood exactly what we were trying to do, and also how to translate this into 'Bank-speak' – he also knew who to ask. Darren put me in touch with a lender who looked carefully at the project and managed to get it approved. The circumstances changed but Darren still managed to help us buy one trustee out of the business and will – I am sure – support the new build when we can find a tenant! Darren has been both very proactive, thoroughly professional and extremely supportive of our efforts and we appreciate it very much. If you are looking for funding in the UK in the 21st century, I can't imagine there are many better than Darren. I could not recommend him more highly. Thank you Darren!
Chris Smith
---
I think the best way I can correctly and honestly describe my experience with Max Stinchcombe is to start at the beginning. Apologies if this is a little boring, but all will become clear in the end,I hope. In 2007 I purchased a shop on a 999 Year lease. The following year I was fortunate in purchasing a flat above the shop again on a 999-year lease. In 2015 the owner of the building approached me asking if I was interested in securing the freehold on the building and 3 other flats and a further shop. I ended up with a large building, 2 shops and 4 flats with the freehold along with 3 separate mortgages, one of which was an interest-only mortgage.
Move forward to 2021 and I had made the decision to sort out the mortgages on the building and borrow from One lender. I had been trying for a few years to carry this out, but all the main lenders and my Financial advisor told me it could not be done, mainly due to a few black marks on my credit report I admit my credit history was not squeaky clean, owing to the additional money I had borrowed on credit cards and loans to renovate the flats and shops. I was recommended Max from my accountant I believe, and first impressions from speaking to him were positive and I felt an overwhelming sense of relief, finally a person willing to listen and help.
Max started the process of remortgaging the property, thus clearing all 3 mortgages I held to end with 1 mortgage and 1 monthly payment. I admit the process was difficult, but Max was constantly on hand to guide and advise me. Unfortunately after 4 months of Hard work, my application was reluctantly rejected on the grounds of negative information on my credit file. Max was not by any means put off with this result and encouraged me to take 6 months in order to clear all the debts I had and clear the adverse information on my credit report. I came back to Max in February 2022 and started the process again with a bit more knowledge and a healthier credit file…. The journey took us up to July 2022 when I finally completed a remortgage on the property.
I can honestly say that without the Constant support of Max, pushing the process continuously, I would not be in the secure position I now find myself in. I have never in the past expressed so much gratitude to a person involved within the financial world so to speak , but Max has gone above and beyond delivering a mortgage that has helped me secure the future of the building I currently own. Thank You Max and apologies for the long drawn-out recommendation…. I would definitely Recommend Max to anyone considering purchasing or remortgaging a commercial property .
Mark Foote
We are a young business that Darren and his colleagues helped to secure a mortgage at a great rate and term. Throughout the process Darren was in contact keeping me up to date with everything. His service was fantastic, for which we can't thank him enough. Thanks again Darren
Russell Evans, InkAddiction
---
Everything has gone through and I now have the keys. Just wanted to offer my thanks once again. I'm thrilled and wanted to share my gratitude. Without your persistence this would not have happened.
Kevin Glover Belper IFS
---
I would just like to compliment Tim Bamber on a very efficient, honest and professional service. I was provided with updates on a regular basis throughout my application as promised and would recommend Tim to any potential clients.
Skakeel
---
This was my first experience purchasing a commercial property to facilitate the growth of my company. I had spoken to various brokers and lenders and found the market place was very different to residential mortgages and was receiving a lot of conflicting information. 2XL were referred to me, from the offset I found Darren to be honest, straightforward and he gave me the confidence to move forward with the advice he offered. The service was efficient, friendly and he kept involved directly with the lender and myself which ensured a smooth hassle free purchase from application to completion. I wouldn't hesitate to recommend Darren and 2XL to anyone needing commercial funding.
Mark Campion, Managing Director, BRC Promotions LTD
---
I would like to take this opportunity in thanking Darren for organising the loan for my development. The banks I deal with through my businesses were not interested in funding this project so I was really pleased that you not only sourced the loan but got me really good terms. Thanks again and I will contact you on my next development.
Andy Goode, ANT Properties
---
I was badly let down by my current and supposedly 'specialist' mortgage lender when I was introduced to Darren and 2XL Commercial Finance. Within a very short period of email exchanges, Darren felt he could rescue the situation and get me the finance I needed to secure my new venture purchase. I must admit I was a bit reserved about his initial optimism, but true to his word he delivered, and secured me the refinancing and all within two months. The icing on the cake with the deal was that he also managed to secure cheaper repayments and better terms than I had previously been paying. Darren succeeded where all others failed.
Anthony McGill, My Top Room Ltd.
---
2XL Commercial Finance are a Great company, very happy to give a 5 star review and would definitely recommend. Darren was super helpful and supportive throughout the process – a positive experience.
L.Powis
Darren at 2XL Commercial has been a hugely influential force in enabling us to purchase our first commercial property. From the outset, he has been positive in all his negotiations with various financial institutions and secured us a great deal. He continued to communicate with estate agents on our behalf and secured the purchase when it was looking doubtful. He has communicated well throughout the process and his no nonsense approach is a refreshing change. I would not hesitate to recommend Darren and look forward to working with him again in the future.
Alan and Alex White, Fresh Logistics
---
When we approached 2XL Commercial we were unsure of how best to try to finance the new venture. Darren's advice was incisive and quickly matched us up with a Bank at a very competitive rate. He continued support was invaluable  until the finance arrived.
Andrew Reed, Charnwood Brewery LLP
---
Darren was recommended to us by our Accountant when we needed to finance a commercial purchase. He quickly came up with the solution and has kept intouch through the purchasing process. We have now completed and pleased with the advice and help received from 2XL Commercial. Will not hesitate to recommend and use their company in the future.
S. Ryatt, Ryatt Optometry
---
Thank you for the excellent service you provided. I would not hesitate to recommend you to others or to use you again in the future.
Liz Coull, Little Rascals
---
Thank you very much for your support and understanding throughout this process, it was nice doing business with you all. I wish to take this opportunity to thank you and the entire team who worked on this file and I sincerely hope that this is only the beginning of a long business relationship.
Imad Salam, Mayfair Developments
Darren – I am amazed the bank  finally sent the money through and I have the keys to our new commercial site.
Thank you for your support and patience. Without your influence I don't believe the application would have proceeded to release of funds and I will have no hesitation in recommending your services in the future.
Jaklyne Malkin, TRS Motor Sales
---
I was recently introduced to Darren via an ex colleague, he came highly recommended and delivered an excellent presentation. Darren is very proactive in generating business opportunities and in a short space of time has already introduced me to a great source of referrals. I would have no hesitation in recommending his work.
Deborah Brown, Peter Wilcox Financial Management
---
I first met Darren in December 2011, and I was very impressed with his presentation – the fact that he was one of the youngest business managers to come out of Lloyds TSB was a big plus! Our relationship with Darren was just excellent; he worked with us through to final completion, finding an excellent deal that freed us from a previous exorbitant deal. When business is comes first as well as customer needs – look no further than Darren! The only bad news this year was that the Wanderers went down, but I am sure Liverpool will do well under new management! Cheers Darren and thanks again for all your hard work.
Andrew Allington, Secretary/Manager at Property Pushers Ltd.
---
Tim Bamber has introduced to us a steady flow of quality business and has the highest conversion rate of any of our introducers. Tim always gives you a well researched proposal with considered exit strategy.
Bill Taylor, Oakbridge Financial Services
---
Darren has been a great professional to work with. His knowledge along with his ability to have a no nonsense conversation is refreshingly straightforward. He has introduced us to some very good business clients who we are now working with on a long term project. I would not hesitate to recommend Darren to colleagues and other potential clients.
Mark Richardson, Partner at BB&J
---
We found Tim's advice crucial in guiding us through the minefield of 'commercial funding for small businesses'. He obtained a market leading deal for a commercial mortgage and we found the service that he provided both swift and effective, partnering us with one of the most cost effective deals in the market at the time. I wouldn't hesitate to recommend Tim and the services of 2XL.
Alasdair Scobbie, Managing Director, Media Contact Services Ltd (PR & Marketing Services)
---
Darren and the team at 2XL Commercial are very professional and focused on achieving the best deals for their clients. I have worked with Darren for a number of years and have found feedback from his clients to be second to none. Both myself personally and on behalf of Hilton Smythe, would strongly recommend anybody seeking commercial funding to speak with Darren and 2XL Commercial.
Gareth Smyth, Managing Director, Hilton Smythe
Tim was the saviour of our student accommodation project, which started just as the banking crisis hit. When our original funders turned sour, he stepped in with an alternative which allowed us to proceed without missing a beat. He's continued to be our funding guru ever since!
The Directors, Lower Edge Developments Limited, Huddersfield.
---
I met Darren at a networking event and have since got to work with him on a couple of matters. At Josiah Hincks, we work with small and medium sized businesses on all kinds of commercial property and business/corporate matters and I'd happily recommend Darren to my clients looking to finance such deals. Like me, Darren comes accross as no nonsense and results driven. Darren's confidence and passion comes across strong and my clients seem to like that approach to business.
Steven Mather, Dispute Resolution Partner & Accredited Mediator, Josiah Hincks Solicitors
The service which we have received from your firm is outstanding. Your expertise in to the financial world is second to none. Your firm successfully meet all my needs and demands. Arya Group is looking forward to continue to use 2xl commercial services for the years to come.
Sal Arya, Arya Group
---
I have been delighted with the excellent service Darren has delivered to a number of Investment Sense clients. Two of our core client groups, business owners and SIPP investors, often need to arrange commercial finance. Since the credit crunch this has clearly been harder, however I have been impressed with Darren's ability to suggest solutions to problems, only possible with an in-depth knowledge of the commercial finance market, which Darren clearly has. If you are looking for commercial finance have no hesitation in recommending Darren, he'll do a great job and is clearly focused on providing an outcome that will delight his clients.
Phil Bray, Marketing Manager, Investment Sense
---
We have always been happy to refer all our commercial funding enquiries to Tim and 2XL Commercial. We know our clients will be looked after by true professionals, who will provide forthright advice based on many years of experience and specialist knowledge of the industry.
Tim Boddy, Director, Moneysworth Ltd.
---
Darren is commercially focused and with great enthusiasm. His professional and personable approach makes it a pleasure to do business with him.
Michelle Pendergast, Financial Accountant, Peel Holdings.
Tim Bamber was recommended to me by an estate agent who manages my portfolio of properties. I approached Tim and requested him to arrange finance to facilitate the purchase of a large block of residential flats. Tim made himself available for an early meeting at my home and arranged the finance via Lloyds TSB. He had full understanding of the nature of my needs, completed all the paperwork for me and submitted the application. The finance was quickly processed and Tim kept me advised throughout. I would highly recommend Tim and would definitely contact him again for any similar finance.
Ivor Rowe, Link2Legal Ltd.
---
Darren provides an excellent hands on service for his clients, customers and mutal business partners.
Ashley Cooper, Owner, Edward Cooper Young Chartered Surveyors
---
Darren sorted out the refinancing of our business, where two others had failed to deliver a cost effective solution in a reasonable time scale. In three months we had completed the deal, which to be honest we had virtually given up on as a bad job, as it had dragged on for 18 months. He kept us informed at every stage of the process and worked on our behalf tirelessly with Santander, to complete the deal. I cannot recommend him and his company highly enough, and should we ever need any further finance, he would be my first port of call. When others say it can't be done or will take too long, to work for you, get in touch with Darren Willoughby at 2XL Commercial finance.
David Willans, Director, Great Northern Inns Ltd.
---
I have recently completed my first deal with Darren. He was extremely professional and a pleasure to work with. He is passionate about getting the right results for his clients, and will work hard to resolve any issues and get the deal through smoothly.
Sarah Bryant, Relationship Director, Santander Corporate Banking
---
Darren is a highly motivated professional with great integrity who has always delivered excellent results. I have recommended Darren on a number of occasions to my clients and they also agree with me that he is a real asset to his industry, he's a friendly and honest guy and hope he has a very successful future.
Angelo Calabrese, Independent Insurance Consultant, Chase Templeton Ltd.
---
First time dealing with 2XL commercial – great result and will certainly be using in the future. 
Mr Kohli – HAANK limited
---
Darren's meticulous preparation prior to submission of the lending application was superb and was intrinsic in ensuring we secured the lending required.
Harry Gurney – Gurney Investments
---
Darren acted in a very sensible and professional manner throughout and more than happy to recommend his services to anyone seeking commercial finance.
C.wilson
---
I have been totally blown away by Darren's knowledge, skills, attention to detail and tenacity. He said we'd get a deal and by-jingo we got one!
Darren had to deal with a stack of issues and subtle nuances that made this anything other than straightforward. I gave him the option to walk away but he said he could do it and he did!
I would whole-heartedly recommend Darren and 2XL Commercial Finance to anyone looking to raise Commercial finance for whatever purpose. If Darren says he can do it, you can rest assured and trust him completely that he can. He also happens to be an absolute please to work with too!
Thank you, Darren, for all you have done for me. I am very, very grateful and more than happy to recommend you and your company to any of my clients, business contacts and friends.
Rachel Hargrave – The Awards People
Over the past few month's my business partner and I have been working through the process of acquiring more shares in our company.
Darren Willoughby and Max Stinchcombe of 2xl Commercial Finance have been absolutely superb in guiding us through it all from start to finish. Literally everything from understanding what we were trying to do, to exploring all available options and then taking it to market.
They have left no stone unturned and made the whole process completely painless – I can't recommend their services enough for anyone looking to take their business to the next stage, whatever that might be.
Next time the guys are in Nottingham – The beers are on me!
Tom Holodynsky – Operations Manager, Great Northern Inns
---
A professional contact suggested we talk to Darren about some financing requirements for a client.  After talking to Darren over the phone for a brief rundown of the requirements, I was impressed by the speed in which he acted, the preliminary results he walked us through and his efficiency.  I wouldn't hesitate to recommend Darren and have already looked at making more introductions to him. 
Rik Pancholi – Pattersons solicitors
---
Overall, I was happy with the service provided. Max Was able to deliver a high standard of service even under extreme pressure. He maintained professionalism throughout the process. I would highly recommend.
Kevin Thompson
---
We were introduced to Tim Bamber via an IFA when we needed assistance in refinancing an existing commercial mortgage.
Our requirement was not straightforward and was dependent on a number of factors. Tim persevered where others might not and after a protracted period was successful in securing a refinance on terms which met our requirements.
We were kept fully informed throughout the process and his knowledge and understanding of the issues undoubtedly helped the process and in achieving the end result. I would have no hesitation in recommending both Tim and the services of 2XL Commercial Finance Ltd.
Justin Akers
Tom at 2XL Commercial Finance assisted Oil Plus Limited (OPL) in realising a corporate goal to move from leased work premises to become an owner occupier, and hence benefit from the P&L enhancements associated with such a move. Having secured the purchase of a suitable unit 2XL were engaged by OPL to put in place the funding required to complete the transaction.  A trawl of suiters was carried out and terms reviewed to select the best fit for OPL.  A very thorough and professional service was provided to land the most appropriate funding solution. Over delivered in every aspect of the brief.
Mark Cavanagh – Oil Plus
---
Dave Clarke certainly went the extra mile to secure our funding, during a difficult borrowing climate he approached over 40 lenders until he achieved success, we believe most advisors would have given up but Dave's determination won the day. On this second occasion, he has secured a difficult loan for us and we would like to thank him, as always, for all his help and guidance, until next time Dave.
Mr & Mrs Crossman
---
Max was always on hand and had answers to all of my questions. Even though this was a very small loan I always felt there was no compromise on the effort spent helping us. Would happily recommend to others.
James Morley
---
Darren was excellent throughout the process working above and beyond to try and obtain the best possible deal and staying in touch until the process was complete. His drive to chase and see this through was outstanding and it would not have been possible without him. We are very pleased to have worked with Darren on this and hope to do more of this in the future.  Thank you, Darren, for obtaining a great deal we are very happy.
Mr and Mrs Maini
---
We used Darren to purchase our new office and he was brilliant from start to finish. If it wasn't for him it would have been very difficult as he took the pressure off us to speed the lender up and chase them when they started slowing the process down. Darren also broke down the deals we were accepted for and explained the advantages and disadvantages of each deal and stayed track on everything right through to completion.
Bhavin Ghandi – Paradigm
---
Lenders have stopped lending however Darren somehow managed to secure us an unbelievable rate and showed how much trust he has from lenders.  He has not only secured us lending enabling us to purchase our office, but he saw the transaction through right to the end.
Satwinder Sidhu – Paradigm
---
Huge thank you to Darren and the team at 2XL Commercial Finance! As my first commercial property investment I was so grateful to have such a knowledgeable team behind me to get me a great deal and guide me through the variety of lenders – Darren is a great guy and I wish him all the best going forwards – I'll certainly be using him again.
Pete frost – Unity
We worked with Darren at 2XL Commercial Finance and it was a great decision!  He was transparent, and communicative and continued to touch base with us even months after his fee was paid.  The pack prepared for lenders was fantastic and it was a precise and tailored approach to getting funding that really made the difference.  It was a personal service and I would recommend 2XL to anyone and everyone,
A Pritchard
---
Please accept my thanks for your business, the quality of your analysis and the opportunity – If you hadn't been so thorough this wouldn't have happened in time for the clients.
Gordon Spotten, Together Commercial Finance
---
Great work from Nina once again, Always swift, thorough and communicates excellently.
Charles Smith
---
I was introduced to 2XL via a friend who had recommended them. From start to finish I worked closely with Darren selecting the best product, negotiating terms and most importantly getting the deal across the line in about 9 weeks. This has been a very positive experience and I fully recommend his services. Darren is fully committed to each client and is exactly what you need to drive your business forward.  A first class service.
MD Sean Landez of Lander Ventures
---
It was a pleasure for us to support this transaction for Darren at 2XL and his clients, a great opportunity for the bank which was executed well by all parties to ensure a very quick completion time to ensure protection against rising interest rates.  We look forward to working with you again in the future.
Emma Goodyear at Aldermore