September 16th, 2014
When Ravi Karia first started out in business selling his father's offcut garments and seconds on a market he didn't dream he would be establishing one of the largest textile businesses in the Midlands with a truly global presence.
Universal textiles have been established as a business for a number of years and specialise in the distribution of textiles across the globe. Having outgrown its premises and with an eagerness to also establish a large head office with potential for a trade counter, they eventually found an iconic property in Leicester spanning 27,000 sq ft of internal space as well as potential room for further expansion.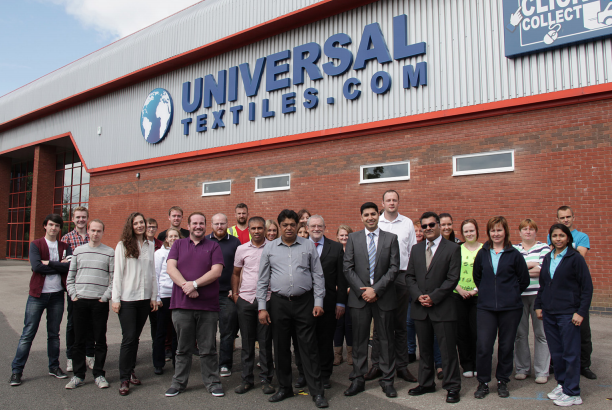 Ravi commented:"We had located the ideal premises and were keen to establish a funding line at the best possible rates in the market on what was a very large purchase for us. Having received an email from Darren at 2XL Commercial it was clear that he could provide us with just that." "We had already had preliminary discussions with our bank but felt we needed a second opinion and Darren then took the reins to go and see what was available."
"The outcome we found was fantastic and Darren managed to actually use his market knowledge to get our existing bank to reduce its pricing considerably and enable us to keep a good relationship with our lender literally saving us thousands – I would have no hesitation in recommending him to others." 
Darren commented: "The current marketplace is very competitive, especially for owner occupier purchases and with a vast amount of lenders out there it can be difficult to ascertain what is the best lending solution. In Ravi's case as an owner of a very strong business it was only right he got the best deal in the marketplace and with the right structure. So delighted we could deliver."
www.universal-textiles.com